Municipal Websites
Express Your Confidence & Strive For Style
311 Citizen Reporting Software
Keep your community clean and safe.
Mobile Apps
Keep Your Community Informed.
We Build and Manage Modern, Engaging Civic Websites.
DIY or Custom, The Choice is Yours!
Subscribe to our Newsletter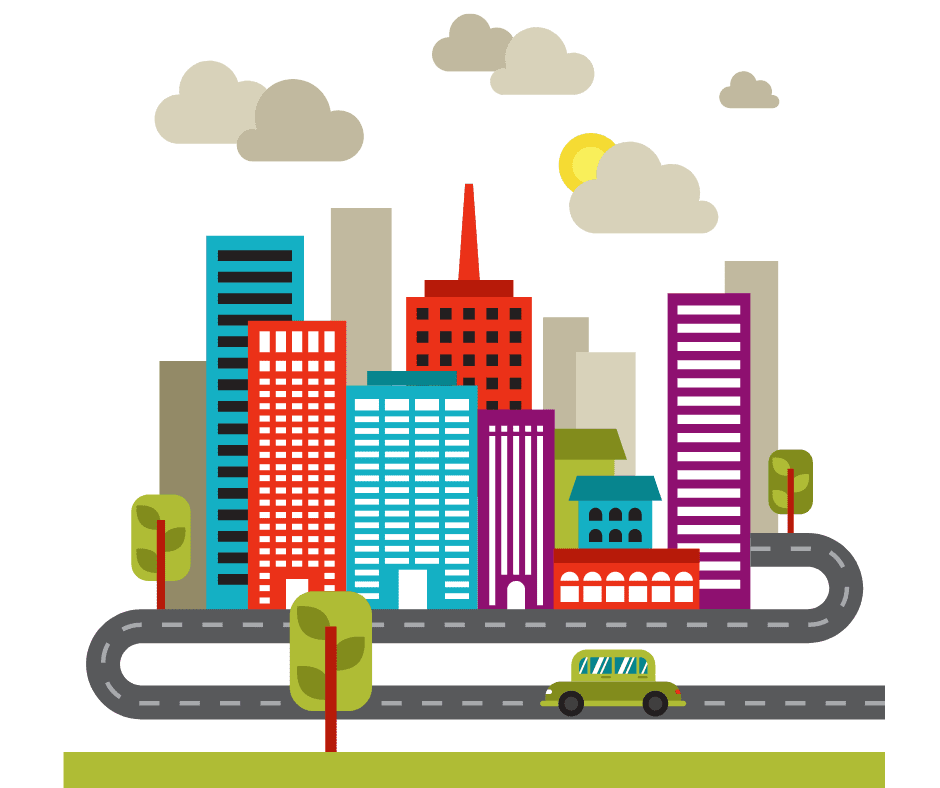 Municipal Website Design
Launch Your Civic Website SnapSite.us
When you're considering which municipal website company to pick, you'll want to look for features that help you serve your community.
We build  websites for all Size Municipalities: Towns, Cities, Townships, Villages. Creating Your Website is Fast and Easy. Our websites are ADA/WCAG Compliant and are built for increased citizen satisfaction.  We also provide 311 Citizen Reporting, Agenda Builder and Paperless Forms.   SnapSite builds the best municipal websites and more. 
Events: You'll need to list your regular meetings, and perhaps other activities, on your website.
Agenda & Minutes: Easily post agendas and minutes, keeping citizens informed and aware.
Security: AWS is designed to build secure, high-performing, resilient, and efficient infrastructure for your security.
Directory module is a great solution to display a directory of businesses in your municipality with important contact details and opening hours.
Notices: module is a handy way to display important information messages without bloating the main news feed.
City News: module will help you to keep your municipality citizens, visitors and members of the public well informed.

Document Center: module can provide access to both local attachments that are uploaded into your websites installation and external links.
1
Meet with our team, to discuss your civic website goals.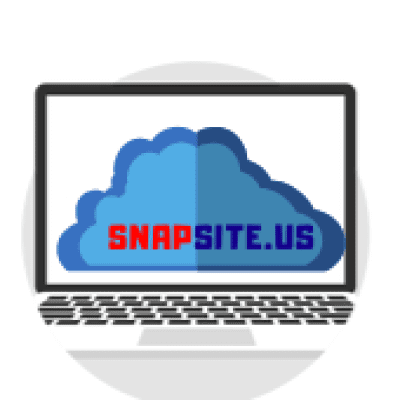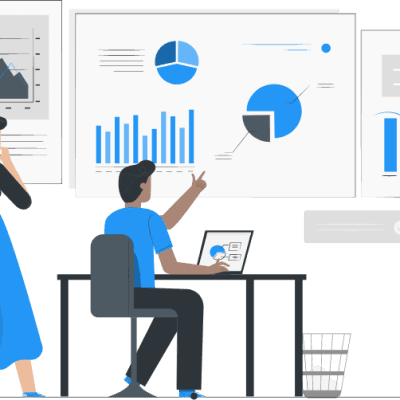 3
Start Engage Your Community
Build your business in the Cloud and let our WordPress experts deliver breakthrough performance that grows with your business.
Government Web Design For Small To Medium Size Towns
Let our team of professionals help create your government website, we are here to make your ideas reality. We're changing how municipalities work! Municipal Website Design by SnapSite. 
Municipal Websites Design are valuable for a number of reasons:
 Communication: To begin with, these sites are a powerful tool for towns to communicate with their citizens, and they allow site visitors to get quick answers to easy questions.
Participation: In addition, these websites expand opportunities for citizens to participate in and be informed by local government. In many smaller towns, town offices are only open at certain times of day, which may be inconvenient for many of those towns' residents. By offering more information online, a town is offering an opportunity for more of its residents to be well informed, and to participate in the process of keeping the community running smoothly. 
Access: As more and more people become accustomed to finding the information they need online, municipal website can enable towns to communicate with visitors and residents in a way they are accustomed to. 
Economic Development: Finally, these websites offer towns the opportunity to showcase their communities. A well-constructed municipal website is often the first result on a search engine when somebody searches for the name of that town, so if that site has information for residents and visitors alike, it can be a true driver of economic development.
What makes a good municipal website?
Municipal websites are an essential resource for all citizens, providing important information about local services, laws, regulations, and events. But with so many municipal websites available today, how can you decide which one is the best for your city? To help you find the best municipal website for your city, here are the top five factors to consider:
1. Accessibility: A good municipal website should be easy to navigate, with a design that's optimized for mobile devices and intuitive enough to allow users to quickly find what they need. Look for websites that allow users to search for specific topics or services, and provide clear, simple navigation menus.
2. Engaging Content: Your municipal website should be filled with engaging and informative content such as news articles, blog posts, events, and announcements. This helps to keep citizens informed on the latest developments in their city, and provides a platform for meaningful dialogue between the city and its residents.
3. Security: A municipal website should be secure, protecting the personal information of its users. Look for websites that have strong security measures in place to ensure that data is kept safe from malicious hackers.
4. Easy Updates: A good municipal website should be easy for administrators to update and maintain. Look for websites that have an intuitive content management system, allowing city staff to quickly make changes to the site.
5. Scalability: Your municipal website should be built to scale, as your city's population increases. Look for websites that are designed to handle large amounts of traffic and are built on modern technologies that can easily be updated as your city grows.
When it comes to finding the best municipal website for your city, snapsite.us is the perfect solution. Designed with the five key factors above in mind, snapsite.us is an easy to use, fully-featured website platform that is perfect for any municipality. Our platform is fully customizable, allowing you to easily add content, manage users, and keep citizens informed. Plus, our secure hosting ensures that all data is kept safe from malicious hackers. With snapsite.us, you can easily create a website that will help keep your citizens informed and engaged.
How to create a website for the government?
Snapsite is a website builder designed to make it easy for government organizations to create and manage an effective web presence. It offers a wide range of features designed to help government organizations quickly and easily build professional and functional websites. These features include ready-made website templates, an intuitive drag-and-drop interface for customizing pages, custom forms, photo galleries, eCommerce integration, and more. Snapsite is also designed to provide the highest level of security and compliance for government websites, helping to ensure the highest levels of data protection and privacy for citizens.
How To Get Residents To Use Your City Website
Getting citizens to use your city website can be one of the most effective ways to streamline the delivery of services to citizens. It not only saves time, but it also saves citizens the hassle of visiting city offices in person. Here are some tips to encourage citizens to use your city website for services.
1. Make the website user-friendly: The website should have a simple design, with clear navigation and easy-to-understand content. Make sure to include information on how to access all the services your city provides.
2. Promote the website: Advertise the website in local newspapers, radio stations, and social media platforms. This can help citizens learn about the services the website provides and how to navigate it.
3. Offer incentives: Offer incentives, such as discounts, for citizens who use the city website to complete tasks or services. This can help encourage citizens to use the website for services instead of visiting a government office.
4. Make the website mobile-friendly: Ensure that the website is optimized for mobile devices, so that citizens can access services on the go. This will make it easier for citizens to access the website and its services while they are on the go.
5. Provide customer support: Provide customer support for citizens who might be having issues navigating the website or understanding how to use it. This will help them access the services more quickly and easily.
By following these steps, you can help encourage citizens to use the city website for services. The website will become quicker, more efficient, and more user-friendly for citizens, making it easier for everyone to access the services they need.
What Is a Government Software Solution?
A government software solution helps a government to provide services and fulfill their duties to their citizens more efficiently and effectively. Government software solutions enable government agencies to save time and money, automate processes and create a secure, reliable environment for citizens to access services.
Snapsite.us is an ideal government software solution for any governmental organization. Designed to be intuitive and easy to use, Snapsite.us offers a range of features and services to help government offices streamline their operations and reduce administrative costs. By providing secure and reliable hosting solutions, Snapsite.us helps protect critical data and documents, allowing for seamless collaboration and information sharing between departments.
Snapsite.us also features custom features to match specific needs of government offices. With the help of custom software, government offices can manage their databases, create and store documents, track finances, and maintain records more efficiently. Snapsite.us also provides cloud-based solutions that allow government offices to access their data and documents from any device at any time.
Snapsite.us also offers a variety of integrations that can help government offices keep their data safe and organized. With advanced security solutions, government offices can be sure their data is kept secure and that their digital infrastructure is kept safe from potential threats. The integration of enterprise-grade solutions also makes it easier for government offices to analyze data and generate reports for decision-making.
By using Snapsite.us, government offices can benefit from a secure, reliable and cost-effective government software solution. Snapsite.us is designed to streamline operations and reduce administrative costs, making life easier for government offices and their citizens. With the help of Snapsite.us, government offices can improve their services and create a secure and reliable environment for their citizens.
What is 311 Citizen Reporting Software?
Snapsite.us 311 Citizen Reporting Software is a cloud-based system for local governments to quickly and effectively manage citizen requests for services. The easy-to-use platform is designed to help local governments streamline operations by simplifying the way requests are managed and tracked. With Snapsite.us, local governments can quickly and efficiently respond to citizen inquiries and ensure that requests are addressed in a timely manner.
The main features of Snapsite.us 311 Citizen Reporting Software include:
• Customizable request forms: Snapsite.us enables local governments to create custom forms for citizens to submit their requests. These forms can be tailored to the needs of the local government and can include fields for request type, description, contact information and more.
• Automated workflow: The system allows local governments to create customized workflows to automatically route requests to the appropriate personnel. This helps to ensure that requests are quickly addressed and handled in the most efficient manner possible.
• Real-time status updates: Citizens can easily track the status of their requests in real-time via the system. This allows them to know when their request has been assigned to a staff member for review and when it has been completed.
• Comprehensive reporting: Snapsite.us also provides comprehensive reporting capabilities to local governments. This allows them to easily track the performance of their staff, review request trends and analyze the effectiveness of their customer service processes.
With its comprehensive features, Snapsite.us 311 Citizen Reporting Software is an ideal solution for local governments looking to streamline their service delivery processes. By utilizing the system, local governments can better manage citizen requests and ensure that requests are addressed in a timely and effective manner.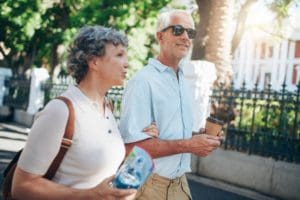 Tourism is a booming industry, and small towns have a unique opportunity...
Read More