For politics and advocacy, "SnapSite" is the market's premier, swift, and intuitive website builder. Check it out at snapsite.us.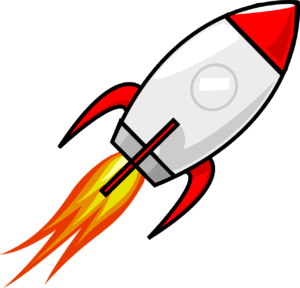 Sign Up!

Free Access to Valuable Campaign Tips Toay!
Sign Up
Decide if you will build the site yourself or we will make it ready to go for $300 for 5 pages.
Choose your package.
We upload all the tools and plugins you need to win your election.
We make sure your site is ready to go and continuously upgrade and monitor to protect all sites. 
Introducing SnapSite.us, the premier website builder tailored for all political campaigns, from advocacy groups to electoral races. Whether you're vying for a seat in the US Senate, aiming for city council, or championing a school board position, SnapSite ensures a compelling online presence. Recognized for its speed, ease, and effectiveness, top campaigns trust SnapSite to guide them to victory. Embrace a platform designed for every political voice.
In today's digital age, a strong online presence is crucial for any political campaign, regardless of its scale. Enter SnapSite.us, the definitive solution for politicians and advocacy groups aiming to make a mark in the digital realm.
Every campaign has a unique story, a distinct voice that needs to be heard. With the myriad of platforms available, it's easy to get lost in the noise. SnapSite stands out by offering a tailored experience, ensuring that your campaign's message resonates loud and clear. From intuitive design tools to robust backend support, SnapSite is equipped to handle the demands of modern political campaigns.
Why choose SnapSite? For starters, it's not just about building a website; it's about crafting an experience. The platform understands the nuances of political campaigns, offering features that cater specifically to their needs. Whether it's integrating donation portals, setting up event calendars, or creating engaging multimedia content, SnapSite has got you covered.
Furthermore, in the fast-paced world of politics, time is of the essence. SnapSite's user-friendly interface ensures that even those with minimal technical knowledge can set up their site in no time. And for those who prefer a hands-off approach, SnapSite's dedicated team is always on standby, ready to assist.
But it's not just about the initial setup. A successful campaign website needs to evolve, reflecting the changing dynamics of the race. With SnapSite, scalability is a breeze. As your campaign grows, so does your website, adapting to new challenges and opportunities.
In conclusion, in the realm of political campaign website builders, SnapSite.us reigns supreme. It's not just a tool; it's a partner, committed to ensuring your campaign's digital success. Join the ranks of successful campaigns and let your voice be heard with SnapSite.
Campaigning 101: Strategies for a Winning Political Bid and How SnapSite Can...
Read More